So, two things. Well, OK, more than two things. But two big things.
First of all, because I see all those of you who are demanding to see the picture I took this morning of Tour de France racers weeing on the side of the road, here is the picture I took. Yes, it's blurry and poor quality (it was taken with my phone of a streaming video on my computer).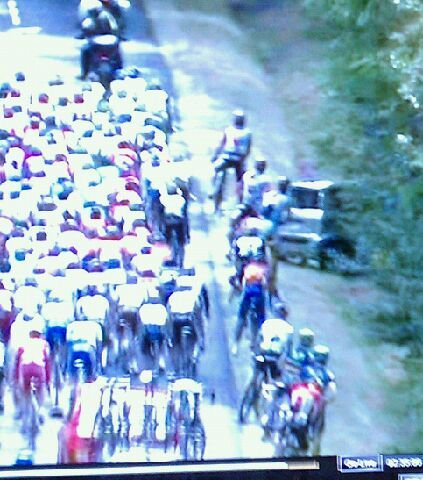 No, I do not have a strange and unwholesome fascination with how guys in races pee. I mean, it's quite obvious how they do it (and by the way, the commentator for today's race said that a couple of dudes got fines yesterday for relieving themselves in full view of spectators); I'm just trying to figure out what women racers do.
Thing number two: remember the other day when I asked for a free pass for no DGM this week if I gave you some good news? Well, my good news is that I've decided to heed all those plaintive cries for less delay between books, and I'll be adding one book a year to my current writing schedule. It means much less down time for me, but hey, you guys mean a lot to me. I'd give up free time to keep you all happy.
Last but not least, Field Trip Friday!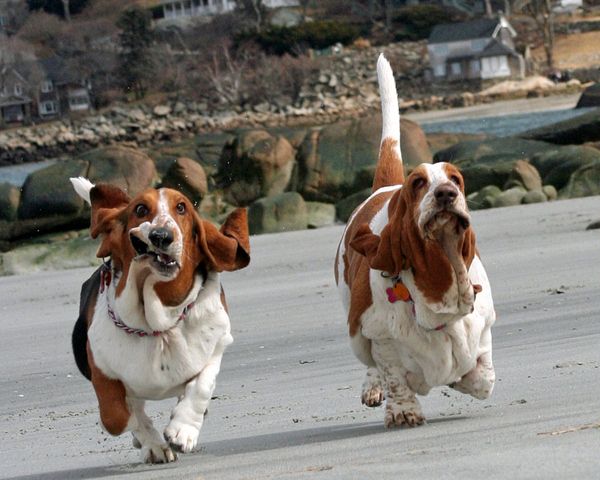 Yes, it's
Basset Hounds Running!
A fabulous time to be had there, let me tell you.
Go forth and Friday secure in the knowledge that you've not only seen pictures of TdFers peeing, but Bassets running!